Business and Commercial Lawns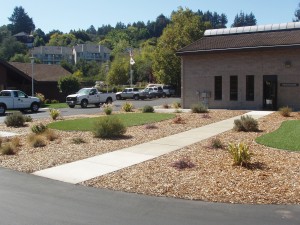 Being eco-friendly and water conscious has never been more important for companies and municipalities. Good choices for our planet are a direct reflection upon how your city or business is viewed by its patrons. Be the example you want to set for others while cutting your cost for maintenance, gas, water and fertilizers. Beautify your landscape by using artificial grass, drought-tolerant plants on a drip system and a heavy layer of mulch.
Artificial Lawns Direct is a licensed, bonded, and fully insured company from design to installation. We have completed projects for many types of businesses and municipalities including water departments, cemeteries, city road medians, apartments, auto centers, fire departments, sports clubs, day care centers and more. Our knowledge and expertise will guarantee a beautiful landscape, and your satisfaction.
Contact us for more information or view examples of business and commercial installations.